Chocolate Zen is a fully licensed and inspected, modern European style bakery with a beautiful storefront, specializing in delicious desserts and decedent pastries made with the finest, freshest, natural, whole ingredients including using only Bernard Callebault for all our chocolate creations.Our zen-like storefront showcases have a variety of pastries and tortes on display for sale every day.
We have a variety of 6" tortes in our showcase for walk-in purchases.All other cake/torte sizes require pre-ordering: a minimum two (2) business days advance order for most custom tortes and special  requests, however we would ask that you allow more time during our busy wedding and holiday seasons. We can customize any of our desserts for your special occasion. Please ask us for details.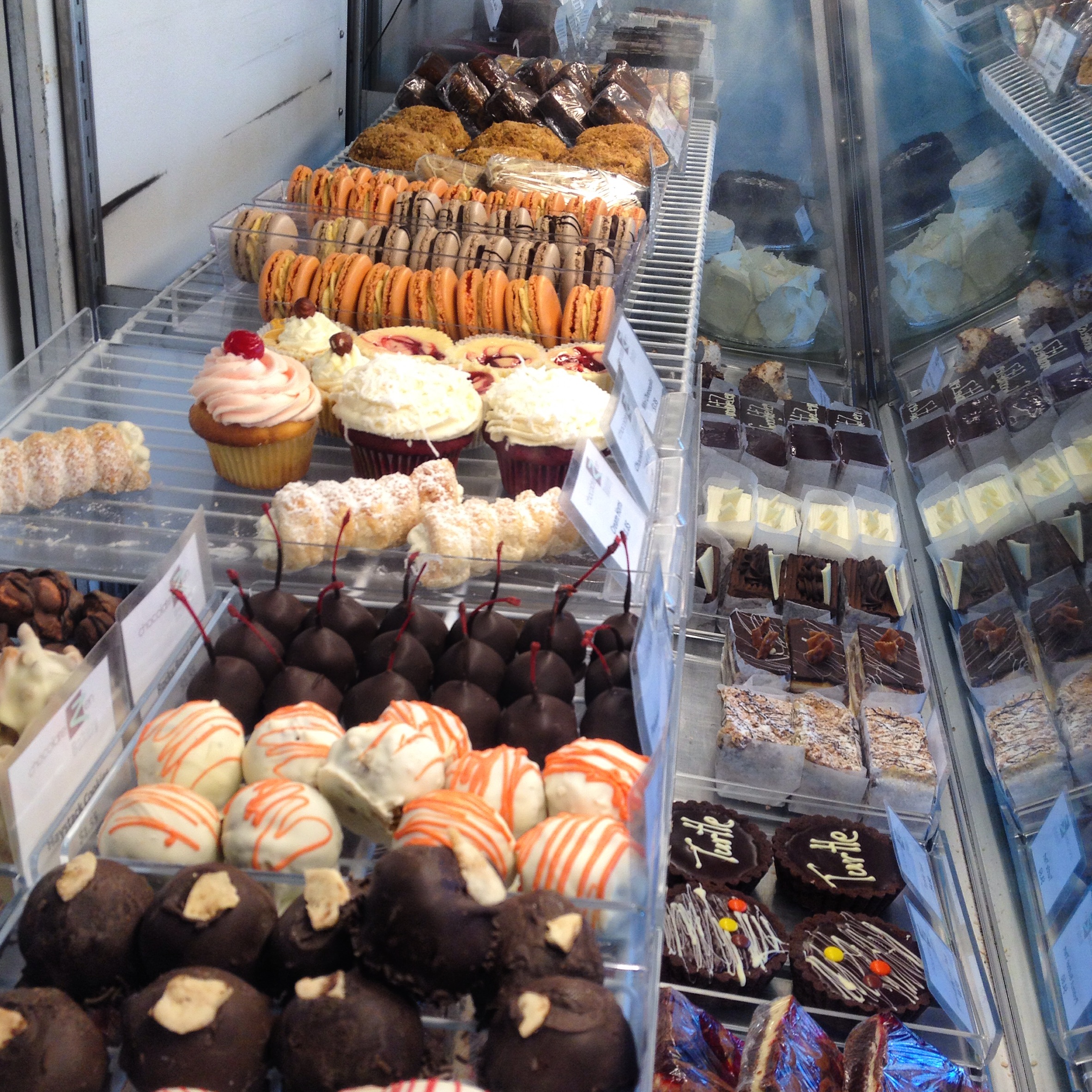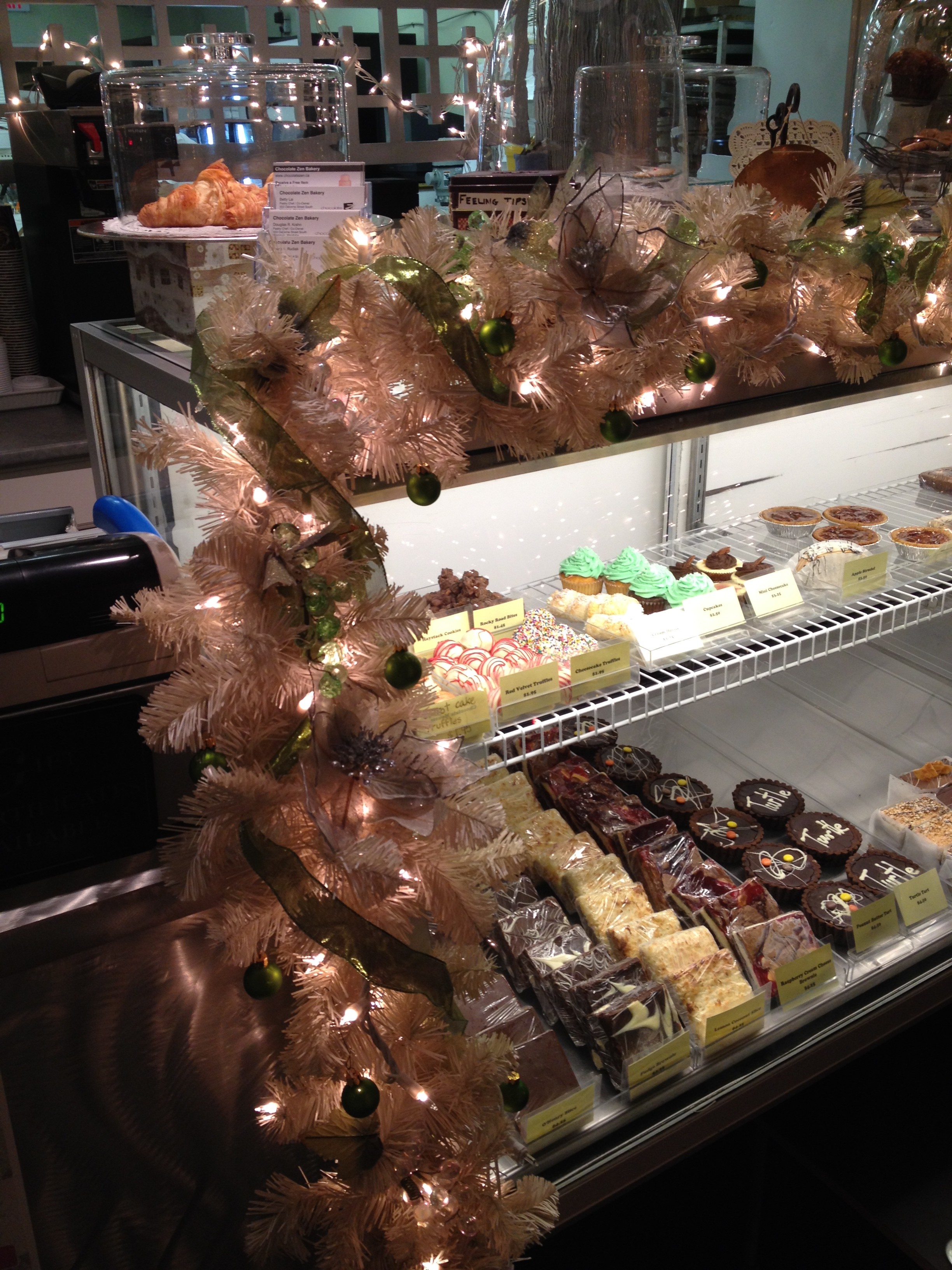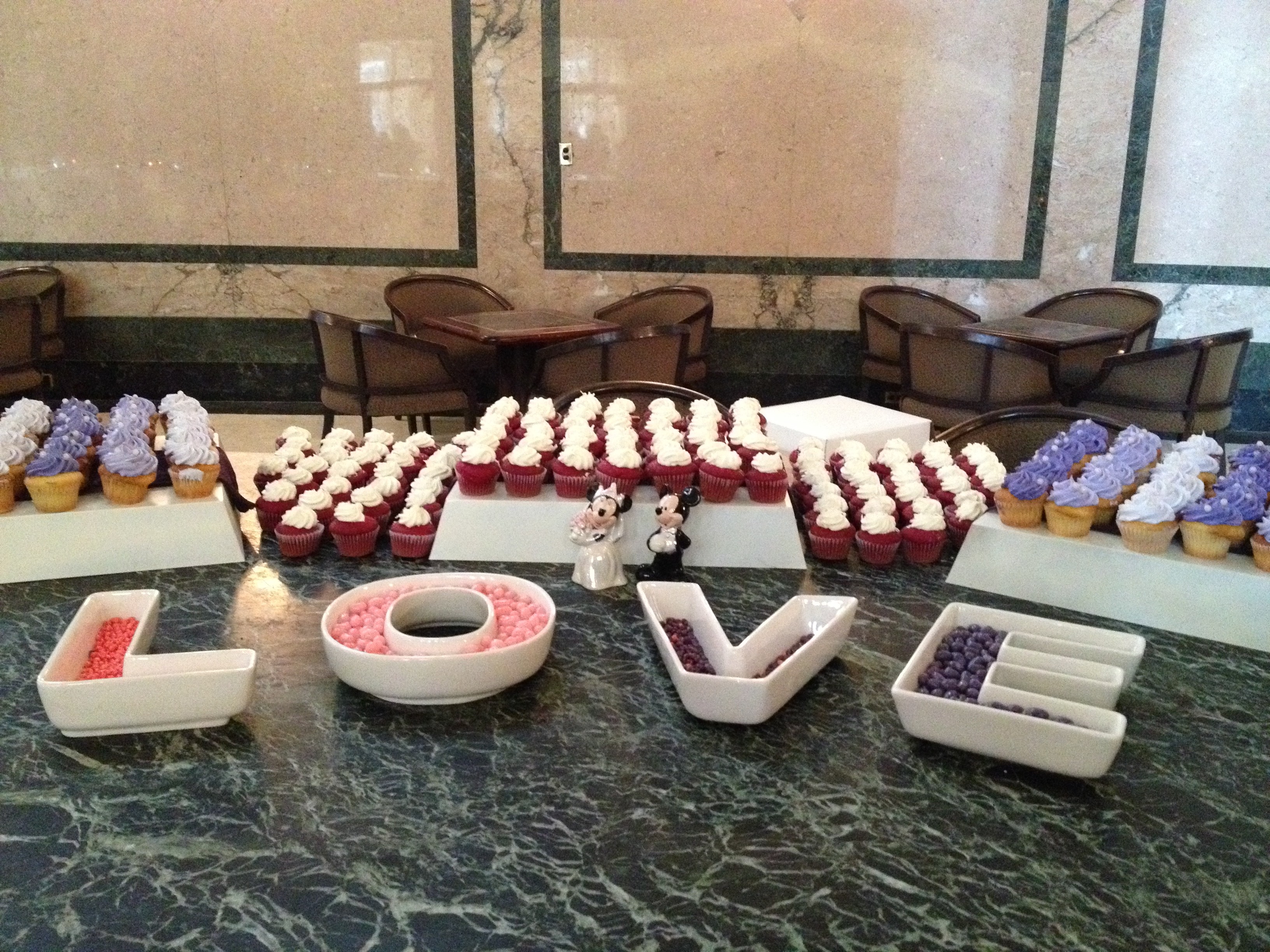 GLUTEN FREE / SUGAR FREE / VEGAN
Many of our signature tortes flavours are gluten free. We can accommodate many special dietary requirements. Please inquire as to the many treats available that can be made especially for you.By special order only, with three (3) business days advance notice for most requests.
DELIVERY
Delivery available by regular vehicle or by our "Desserts to Die For" hearse.Delivery price is based on destination location:
Within City limits: $10.00 + GST
Perimeter: $20.00 + GST
Beyond Perimeter $0.25 / km TO Gimli, Steinbach, Portage La Praire.
OUR SIGNATURE CAKE / TORTE FLAVOURS
* Banana Split – Moist and rich layers of white truffles, strawberry banana mousse and hazelnut meringue. *Gluten Free option is available upon request
.* Chocolate Elevation – Rich dark chocolate layers filled with a chocolate mocha mousse and strawberry sauce and ganache.
* Gluten Free option is available upon request.
Chocolate Oblivion – Gluten Free! Rich chocolate pate. (Available in 6", 8" and 10" only).
 Chocolate Zen – Decadent layer of chocolate sponge cake of a rich mousse layer, finished with dark chocolate ganache.
Chocolate Raspberry Fixation – Dark and white sponge layers with a chocolate Chambord (raspberry liquor) mousse and hazelnut meringue.
Chocolate Truffle – Gluten Free! Truffle layers filled with milk chocolate ganache highlighted with white chocolate design.
Cinnamon – On the lighter side, thin layers of cookie softened with a cinnamon mousse. 
Lemon Ginger – Gluten Free! White layers of cake with whipping cream, lemon curd and a touch of ginger.  A must try!
Lemon Raspberry – Gluten Free! White torte layers filled with lemon curd and raspberry puree mousse.
Sacrapantina – Gluten Free! Eat dessert first with this delicious coffee espresso and chocolate espresso butter cream torte.  Crushed amaretti cookies add the perfect balance.

* Strawberries and Cream – White sponge cake with strawberry mousse. 
Gluten Free Option: White truffle layers instead of white sponge cake.
* Gluten Free option is available upon request.
ShmooTorte – Pecan sponge cake filled with caramel and Skor / pecan mousse and served with creamy caramel sauce.
 
Zuccotto – Gluten Free! White truffle layers filled with Triple Sec Florentine mousse and chocolate Florentine mousse and is finished dark chocolate ganache, almond florentines and white chocolate drizzle.
Many other assorted cake and torte flavours are available upon request.
Cookies
Espresso Java Sticks
French Macaroons
Gingersnaps
Imperial   
Coconut Macaroons
Milk Chocolate Chip
Peanut Butter
Oatmeal Date
Oatmeal Raisins
Sugar Cookies
Many other assorted cookies are available upon request.

ASSORTED DAINTIES AND PASTRIES
Cupcakes
Butter Tarts
Fruit Tarts
Lemon Tarts
Maple Pecan Tarts
Key Lime Pie
Pecan Pie
Banana Crème Pie
Frangipane Slice
Fudge Brownie
Lemon Coconut Slice
O'Henry Squares
Raspberry Cream Cheese Brownie
Chocolate Peanut Butter Covered Cherries
Rich Rum Balls
Mini Assorted Cheesecakes
Mini Chocolate Oblivions
Many other assorted pastries are available in our showcase and upon request
CROISSANTS
$2.70 each
We bake our own croissants fresh on a daily basis.
BREAD
Fresh, organic, European style breads, and baguettes are brought in daily from Le Croissant for you to enjoy.
Bread Types: multigrain, herb and garlic, apricot and raisin, red wine and shallot, beer bread, apple whole wheat, bernaise, and cranberry,
Prices: $5.05-$6.70
DECADENCE CHOCOLATES
Chocolate Zen is proud to offer the finest in locally hand crafted, beautiful, Belgian-inspired milk, dark and white chocolates.  Preservative free, Decadence Chocolates provide a delectable mouth-watering experience.
New product lines and seasonal items are continually being offered. Please visit Chocolate Zen Bakery's storefront for items currently available.
COFFEE / TEA / HOT CHOCOLATE
Fresh ground organic coffee beans, locally roasted by Wellington Fine Coffee
Variety of Tea including Black, Green and Herbal
Fresh hot chocolate: made from scratch while you wait
Regular $ 1.50
Large $ 2.50