WEDDINGS
Chocolate Zen's specializes in creating fabulous, delicious, beautiful wedding cakes as well as offering custom dessert buffets, cupcakes and Assorted dainties and cookie platters.
 
Please call us at 204-287-2253(CAKE) to book your free consultation which includes a complimentary cake tasting!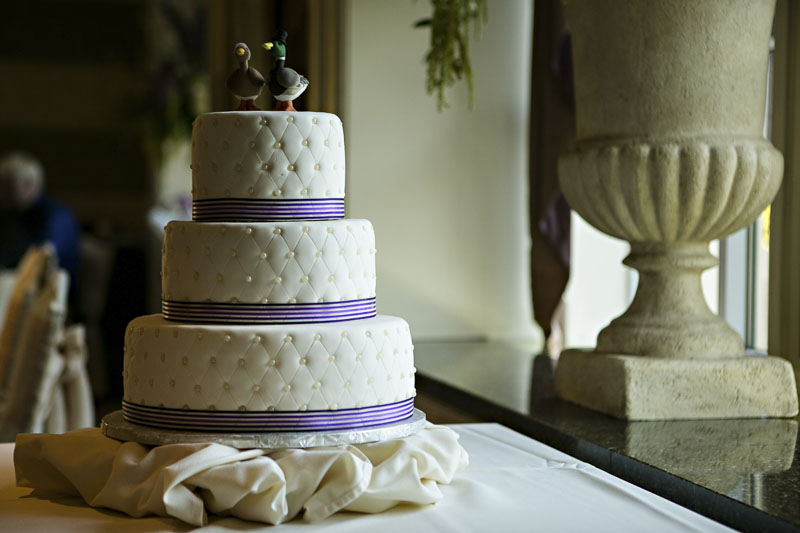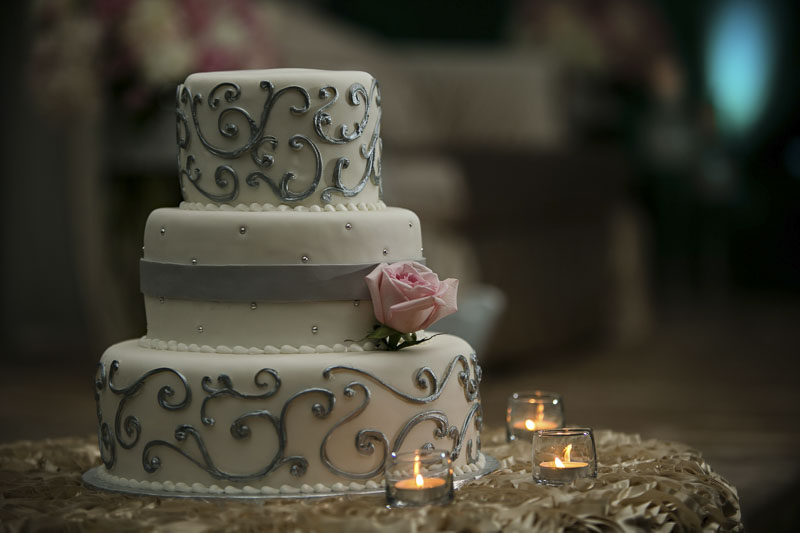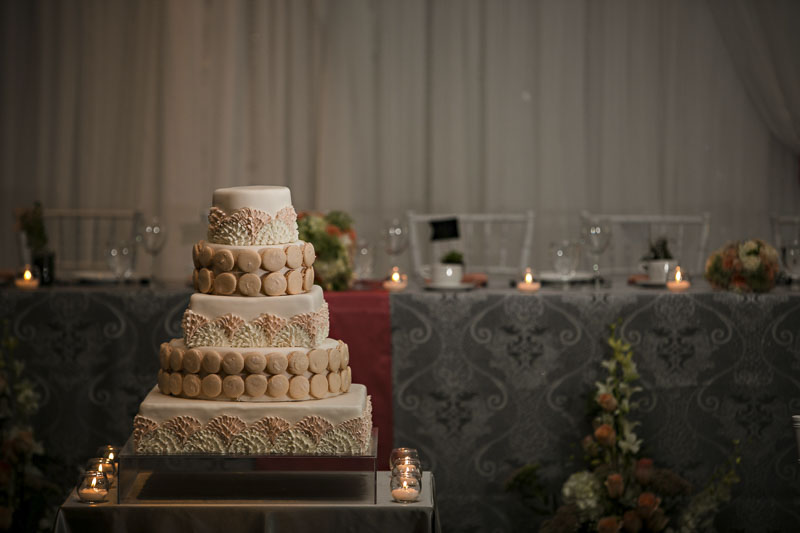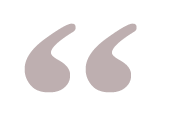 To the staff at Chocolate Zen:

My husband and I would like to thank you for the amazing job you did on our wedding cake on April 19th.  It was beautiful and delicious and we received many compliments about it.  Also, thank you for the delicious chocolates you included, we were touched by your kind gesture.  We are very happy that your business was a part of our special day and will certainly be recommending you to others.  We included pictures of our cake with its final touches for your records.  Thanks again.
–Chris and Monique Matters
GLUTEN FREE / SUGAR FREE / VEGAN
Many of our signature tortes flavours are gluten free. We can accommodate many special dietary requirements. We can accommodate many special dietary requests for alternate fillings, or frostings, especially if an allergy or food intolerance are a concern.
CAKE DESIGN: CREATING YOUR PERFECT WEDDING CAKE
Cake size is determined by the number of guests attending your wedding and when the cake will be served.
Typically, a greater amount of cake is required when served as dessert after your main course compared to later in the evening.
Adding fresh fruit, flowers and ribbon are a beautiful way to add color, texture and visual appeal to your cake.
Flowers:  Make a list of flowers that you intend to use at your wedding along with your florist's name and contact information.
Wedding Colours: Know your wedding colours before you meet with your cake designer: bring along a sample of fabric or colour swatch that you are working with if possible.
Theme: Bring ideas, drawings, samples to integrate into your cake design.
Pictures: Save pictures of cakes that you like and take them with you to your wedding cake consultation: these pictures help understand your sense of style and personal taste to design an original "one‐of‐a‐kind" creation just for you.
Flavours:  We will provide you with a variety of torte samples so that you pick your favourite, delicious flavour. If you are choosing a tiered style of cake you have the option to pick a variety of flavours: one for each tier.
Our six most popular wedding cake flavours are: Lemon Raspberry, Zuccotto, Chocolate Zen, Strawberries and Cream, Sacrapantina, and the Chocolate Truffle Torte. You are free to switch out any of these flavours to try some other flavours if you wish – just let us know and we'll have your choice of torte flavours ready for you to try when you meet us for your first consultation.
Venue: Does your cake need to travel far? Is the reception area outside, inside, air‐conditioned? Answers to these questions may affect the flavour, design, and set‐up of your cake.
You will also want to check with your venue if wedding cakes are permitted and what rules/regulations there may be for serving your cake.
Ordering – We recommend ordering your wedding cake 4 to 6 months in advance. If your wedding is taking place on a long‐weekend or other special time of year such as Valentine's Day or New Year's Eve you will want to pre‐order your cake 10 to 12 months in advance.  
Deposit:  If you like what you see, we require a $200 non – refundable deposit to save the date of you wedding. The $200 will then be put towards the final total of your wedding cake. 
Write your questions down before you arrive at to your cake consultation so that all of your concerns are addressed.  We look forward to helping you with all of your wedding cake questions.
Please contact us to book your free consultation and cake tasting.
CAKE STAND AND PILLAR RENTAL

White or Clear (Acrylic) Cake Stand Rental Available: $50.00 + 2.50 GST
Clear (Acrylic) Pillar (various sizes) Rentals Available: please inquire about pricing and availability.
WEDDING CAKE DELIVERY AND SET UP
Delivery to the reception venue and complete set up is available by regular delivery vehicle or by our "Desserts to Die For" hearse.
*Within City Limits: $50.00 $2.50 GST
Outside Perimeter: $75.00 $3.75 GST
Towns in and around southern Manitoba: $0.25/km to Gimili, Steinbach, Portage La Prairie
*Delivery and set up fee is waived for weddings booked at The Gates on Roblin.
OUR SIGNATURE CAKE / TORTE FLAVOURS
* Banana Split – Moist and rich layers of white truffles, strawberry banana mousse and hazelnut meringue. *Gluten Free option is available upon request
.* Chocolate Elevation – Rich dark chocolate layers filled with a chocolate mocha mousse and strawberry sauce and ganache.
* Gluten Free option is available upon request.
Chocolate Oblivion – Gluten Free! Rich chocolate pate. (Available in 6", 8" and 10" only).
 Chocolate Zen – Decadent layer of chocolate sponge cake of a rich mousse layer, finished with dark chocolate ganache.
Chocolate Raspberry Fixation – Dark and white sponge layers with a chocolate Chambord (raspberry liquor) mousse and hazelnut meringue.
Chocolate Truffle – Gluten Free! Truffle layers filled with milk chocolate ganache highlighted with white chocolate design.
Cinnamon – On the lighter side, thin layers of cookie softened with a cinnamon mousse. 
Lemon Ginger – Gluten Free! White layers of cake with whipping cream, lemon curd and a touch of ginger.  A must try!
Lemon Raspberry – Gluten Free! White torte layers filled with lemon curd and raspberry puree mousse.
Sacrapantina – Gluten Free! Eat dessert first with this delicious coffee espresso and chocolate espresso butter cream torte.  Crushed amaretti cookies add the perfect balance.

* Strawberries and Cream – White sponge cake with strawberry mousse. 
Gluten Free Option: White truffle layers instead of white sponge cake.
* Gluten Free option is available upon request.
ShmooTorte – Pecan sponge cake filled with caramel and Skor / pecan mousse and served with creamy caramel sauce.
 
Zuccotto – Gluten Free! White truffle layers filled with Triple Sec Florentine mousse and chocolate Florentine mousse and is finished dark chocolate ganache, almond florentines and white chocolate drizzle.
Many other assorted cake and torte flavours are available upon request.
CUPCAKES
Large Starts at $2.75    Mini Starts at $1.75
Chocolate
Vanilla
Red Velvet
Other flavours available upon request.
Topped with your choice of coloured buttercream icing or chocolate ganache.  
Add an extra cupcake topper for starting at $0.25 and up (edible flowers, chocolate plaques etc.)
White or Clear (Acrylic) Cake Stand Rental Available $50.00 + GST
DESSERT BUFFETS
We offer extravagant dessert buffets which can include a decadent array of tortes including a torte centre piece if you wish, pies, flans, various pastries, dainties, chocolate dipped strawberries, and more!
Your imagination is our only limitation.
Price would be determined factoring in variables such as number of guests, amount of dessert ordered, etc.

WEDDING FAVOURS
We offer a wide variety of beautiful, handmade,incredibly delicious pastries including French macaroons as well as chocolate truffles to give away as gifts to your guests.Pricing would be determined by a variety of factors including number of pieces ordered, as well as decoration and type of favour chosen.